The Absolute Best Places to Stay in the Branson, MO Area
on June 25, 2020
No Comments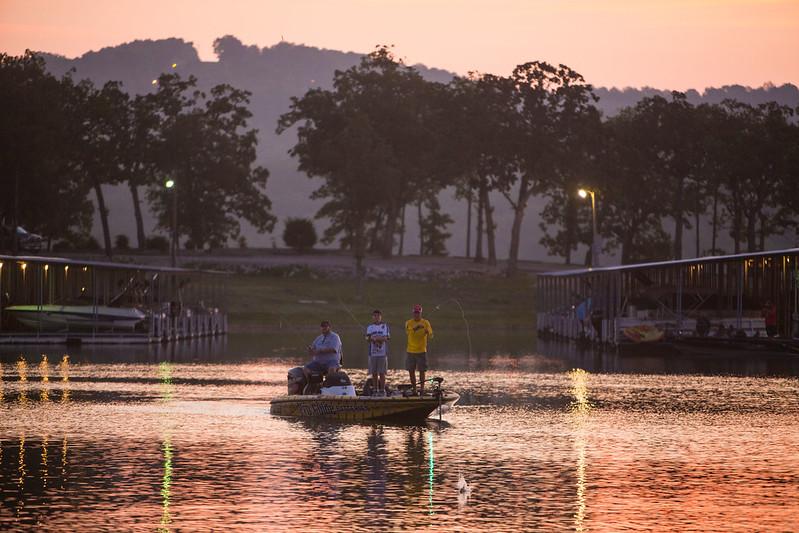 Visitors are spoilt for choice when looking for the best places to stay in the Branson, MO area.
But with so many choices, drafting an itinerary of the must-see places to stay in Branson, MO, can be overwhelming. Luckily, you can use this first-time visitor's guide to the area's signature attractions:
Exploring the Best Places to Stay in Branson, MO
Table Rock Lake
One of the ideal places to stay in Branson, MO for a splashing good time is Table Rock Lake. The man-made lake was built in 1958 when the U.S. Army Corps created a dam for the White River. Since then, the lake has become one of the area's most popular attractions, where people can enjoy activities like swimming, boating, fishing, and more. Table Rock Lake is also a popular camping site due to its scenic views and relaxing atmosphere.
Branson Landing
This beloved attraction has something for everyone. If you're looking to have a shopping spree, Branson Landing has some 100 retail stores to choose from. Craving for delicious local cuisine? Book a table at Cantina Laredo or White River Fish House. If you're looking for free entertainment for the family, the shopping strip boasts a fountain show set to fire and lights. Experience all these in one destination.
Silver Dollar City
If you've ever wondered what a theme park looked like in the 19th century, this is exactly what Silver Dollar City offers. Their signature ride Fire-In-The-Hole roller coaster simulates what it was like to ride through a coal mine caught in a fiery blaze. Another crowd favorite is the Frisco Silver Dollar Line Steam Train, which lets you experience a relaxing ride through the Ozarks.
Titanic Museum
First things first: what is a museum for the SS Titanic doing in Missouri? This attraction is the brainchild of John Joslyn, who spearheaded the discovery of the tragic ship's remains in 1987. The museum gives guests a first-hand look at what it would have been like to board the vessel: your ticket will bear the name of an actual Titanic passenger, you will see a replica of the grand staircase, and you can touch the recreated iceberg. There are also about 400 artifacts recovered from the ship on display.
Shepherd of the Hills Fish Hatchery
This trout hatchery is operated by the Missouri Department of Conservation and produces about 350,000 to 400,000 pounds of rainbow and brown trout per year. Kids will absolutely enjoy feeding the fish in the facility (be sure to bring quarters to buy the fish food!). Since the facility is adjacent to Lake Taneycomo, you can also go on a short hike and do some fishing in the lake's tranquil waters.
Branson Zipline Canopy Adventure
Get your adrenaline pumping by flying along the treetops. You can look forward to a well-rounded adventure that sees you trekking over creeks, walking across suspension bridges, and zipping through the horizon. The signature feature here is the Blue Streak Fast Line, which is the fastest of all the ziplines at the attraction. If you're looking for more relaxing activities, there are also hiking trails and picnic areas available.
Which of these popular places to stay in Branson, MO will you visit first?
From adventure, to shopping, to soaking in the culture, there's so much to do at Branson, MO. The good news is you can have easy access to all of them by staying at Branson Regal's deluxe cabins.
If you'd like to know more about the area's best attractions, visit www.bransonregal.com!